Shoutbox
Show Posts
This section allows you to view all posts made by this member. Note that you can only see posts made in areas you currently have access to.
Messages - Creantor
Pages: [1]
1
« on: March 05, 2018, 06:14:31 AM »
So i'm stuck in this situation where i need the chairs in Draynor manor to follow me. I've made several attempts to figure out how but I can't seem to figure it out.
The chair is not an npc, it's not an animation, it's not a gfx and it's not an object. I've tried checking it through a custom client aswell, but it doesn't pick up the chair as anything at all.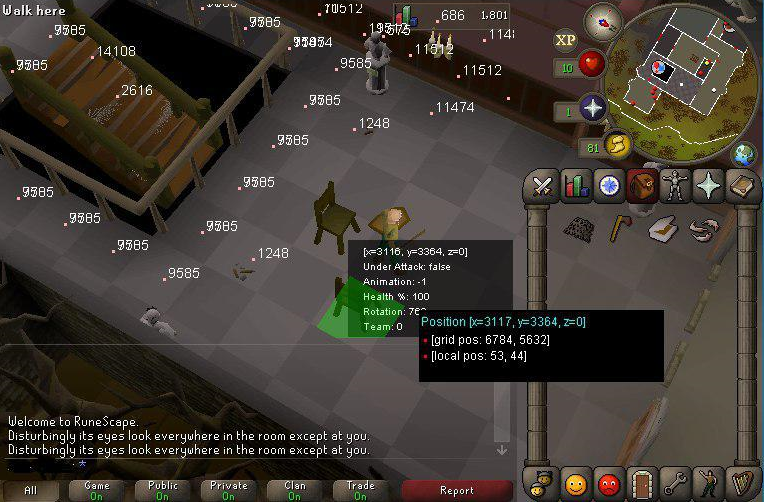 Please help.
Pages: [1]
Copyright © 2017 MoparScape. All rights reserved.