Shoutbox
Show Posts
This section allows you to view all posts made by this member. Note that you can only see posts made in areas you currently have access to.
Topics - Supaz
Pages: [1]
1
« on: April 16, 2015, 04:44:14 AM »
Years after the release and soon downfall of DeltaScape (the REAL ONE!) It seemed like the legacy was forgotten, the name wiped from memory, the server base files lost for ever..
Little did I know; All along.. I had the files. *Facepalm* This is what many people shun upon, and almost everyone would say.. "EW Delta!"
I am not here to prove anyone wrong, or say Delta is the better of the bases available.
I am merely here to revive a once #1 spot server. This includes rewriting the core (even though Delta handled 500+; an auto-restarter etc was used to keep the stability.)
And not only the core; But remastering the content within the base itself.
** for those of you wondering, this is NOT the average un-stable, blank, boring deltascape anymore. **
A little side note, I acquired these server files from a friend of mine; Chandler. & We really did put work into it.
One of the best features in-game is a 100% functional (custom idea) Construction.
This base has 19;
[YES NINETEEN]
quests and more coming when I find the time.
Below are some screenshots: (Don't mind the "Dodian Evolved" names, it's what I *was* going to call it.)
Login Screen: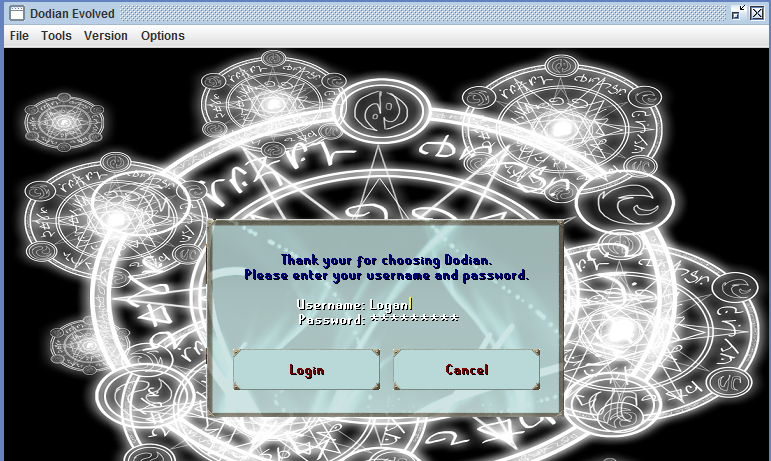 Some of the options tab; Toggleable between 317 and 508 features, Auto talker, custom GUI w/ other options including x10 hits toggle, transparent interfaces toggle, & New Hotkeys / old Hotkeys.

Good ol' Yanille; and gameframe: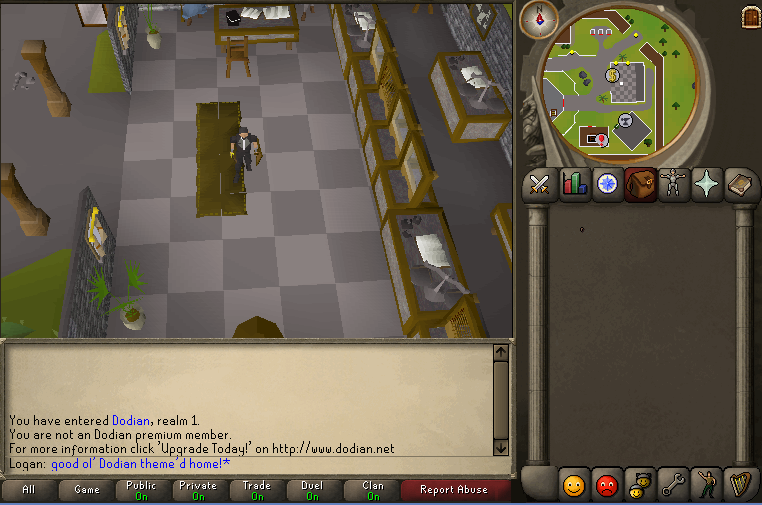 Decent Clan chat system;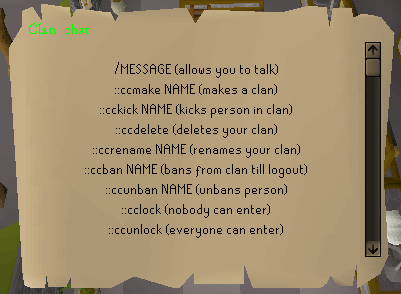 Literally 19 quests and counting!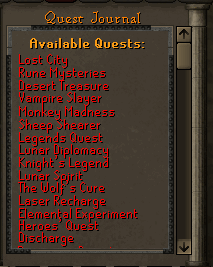 Custom Construction Portal w/ Joining house interface & Locking / unlocking your portal once inside your house..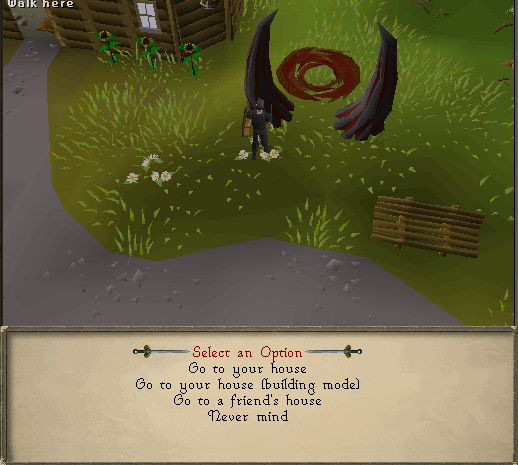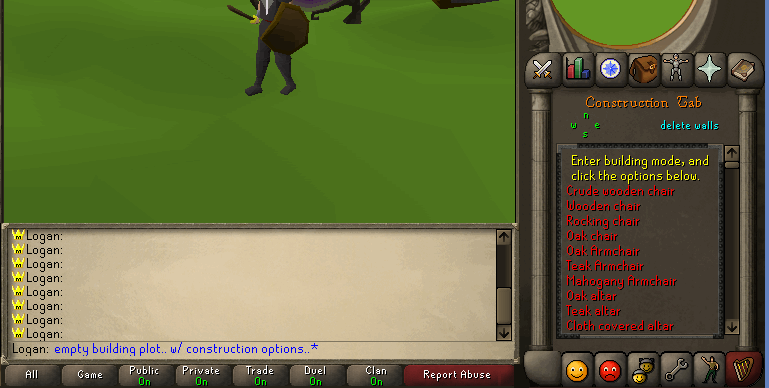 Every skill listed works!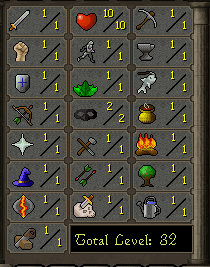 Some rewritten!
Items up to 474, maps up to 377 w/ clipping, toggleable 317 and 508 features etc..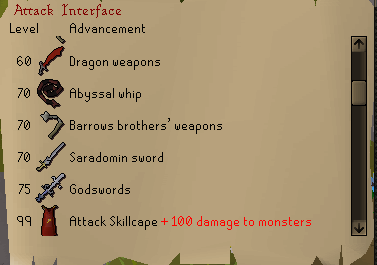 Reaching 99 in a particular skill gets you perks to continue on with that skill..

A TON of mini-games;
* Pest Control
* Fishing Trawler
* Custom Assault mini-game
* Fight pits w/ Viewing orbs / Fight Caves
* Decent Barrows
* Slightly Tested Duel Arena
Tons of NPCs Spawned in different dungeons; Misc. Bosses, etc!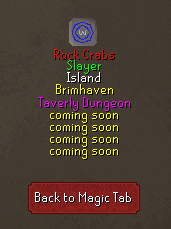 Wilderness added w/ different locations.
So so much more running out of room for images - I will add more in a moment!
This thread serves as a simple development blog for myself.. Let me know what you think!
Thanks,
~Supaz / Logan
2
« on: October 23, 2014, 12:46:15 AM »
Welcome to Alrunic's Official Advertisement Thread!
HomePage : ->
Forums : -> forums/
Downloadable Client Loader : -> client/Alrunic_Loader.jar // Actual Client (If needed only) : -> client/Alrunic_Client.jar
Other Links:
Play Now! Web Client: client/
Voting: vote/
Donation System: (NOT Pay to Win) donate/ - Coming SOON! We aren't in need of it yet!
HighScores: hiscores/
Before I go to far into details and features, This IS Endeavor BASED!
-- What makes us different than the rest of the Endeavor Based Servers?
- We have a professional team, who are keen to getting things done and being great at what we do.
- We have worked for the past days endlessly, getting things changed and bugs squashed.
- We KNOW what we're doing! Short and Sweet; We do what we do for entertainment NOT to make Money!
- Lastly, We love and enjoy our player base.
We have everything included in Endeavor by 'Mikey & more!
- Including but not limited too;
Features!
Bug Fixes,
New 'perfectly' thought out home area, Located in Lleyta;
Perfectly positioned and maintained NPCs, and awesome drop rates
Trading, Dead Lock & TONS of Misc. Updates
Constant Updates, Holiday Events, Vote4Reward,
and so much more!
ON TOP OF:
Perfect combat
100% clipping
20+ bosses
Economy
Bank tabs
Glacors
602+ items
602 maps
Custom Dungeoneering
Chaotics
Pest Control
TokHaar-Kal and Fight Kiln
Dragon defender
Summoning
23+ skills
Titles
Achievements
Quick prayers
Curses
Fullscreen
Customizable client
HD
Revision toggling on everything
Multiple gameframes
Clan chat
GWD
Barrows
Player-owned shops
Statue and EP System
Lottery
Questing
Much more
- We've patched several bugs, and included some of our content, making this server PERFECT for all types of RuneScape Server Players.
We strive to have a dupe free, dead lock free, bug free environment. Find one? Report it on our forums!
Images: ->
Perfect achievement tab:
Dupe - free Banking w/ Bank tabs & all buttons:
Endeavor based market system w/ player owned shops:
Unique areas, and over 500 WORKING NPC spawns, all with amazing drops and rates:
Amazing client, with perfected settings, and amazing aesthetics:
Bosses everywhere, with unique loots and amazing combat system:
Quick prayers, and perfected curses:
Custom Dung System, and amazing shops and points system:
Amazing mini-games, all very well programmed ( Thanks Mikey'
)
3 and counting quests:
Skilling areas, all full of content, and skilling is perfected and patched up:
And so, so much more! Join today!
Any questions or concerns? Feel free to Private Message me with this user name in-game or on our forums.
- Logan
3
« on: July 12, 2014, 04:21:03 AM »
Links
- Home Page
- Play NOW!
- HiScores
- Forums
- Donation Shop
- How to Play
!-A-short-Introduction&p=7#post7
Welcome to Alrunic,
We're a top of the line, game changer in the RSPS scene. We strive not only for a good game to be able to play; But a GREAT one.
===========================================
A Note about the current state of the game:
===========================================
With every great server, comes a few bugs that attempt to stop our path of greatness: IF for whatever reason you find a bug, dupe, or glitch.. Please do not hesitate to contact us at any time.
We all know a picture is worth a thousand words, so I won't keep you reading long. Here are just a *few* of our features, Enjoy:
* We have awesome an awesome LICENSED vBulletin setup, with great community boards.
* Our HiScores, vBulletin Forum, Donation Shop, and everything else on our site is SSL Secured with a WildCard Alpha SSL Certificate.
-- Rest assured your data is safe with us, and security of our game and databases are one of our top priorities.
* Our In-game features Are outstanding, and a lot of them are very unique.
-- So here's just a few...
* FULL Soul wars, with a unique shop to spend your hard-earned ZEAL!
* FULL Clan Wars, and White (Safe) / Red (Dangerous) Portals.
* A long with Clan wars, we have REAL Clan Chat with ranking, lootshare, and Kicking
* FULL Fist of Guthix, are you the hunted, or the hunter?
* FULL Grand Exchange minus the dupes, and bugs.. Earn your access by completing the quest "The Grand Favor"
* FULL RS-Emulated Construction, Patched up from Allantois
* FULL ALL SKILLS! Includes, but not limited too: Construction, Hunter, Summoning, and Custom Dung.
* AWESOME Home Area, including all teleports, and working altars, etc etc.
* EVIL TREE Random Event, & AND MORE!
* FULL vB integration, Competitive Hiscores, awesome voting rewards, and a website sided in-game perk shop!
* TONS of Bosses, INCLUDING NEX, & a AWESOME Nomad Fight!
* A LOT of mini-games, and things to do! never get bored on a RSPS again!
MEDIA:
We strive for security with a hardened Dedicated Server, and a Alpha SSL.
Our Website is just a simple, but awesome way to see and checkup on all your hiscores, or even donate.
Our Server features are unique, and fun. Here are a few pictures:
Bossing is always fun, What about Nomad?
What about others, like Corp and Tormented demons and etc!
Clan wars safe, dangerous, and clan warring is also available, a long with full clan chat!
Grand Exchange is fully complete, and dupe free!
The original Allantois Construction was re-vamped and bug squashed!
VERY FEW Servers have full Soul wars in a 317, why not try it out yourself?
ALL Skills? I think so! -- I know so! Full Construction (seen above), Summoning is flawless, and custom Dung. Including Hunter!
Our Client is awesome, you don't even download a cache! We also have a slash-scape-like Loading screen, loads up very fast.
Here are the client specs, with many bugs fixed! From Allantois Thread:
Client Specifications:
Player shadows
Mapdata: 508/525
Some 667 maps/objects
Anims/GFX: 602
Game-frame: 562
Full-screen
Re-sizable
Re-sizable menus (skills, tool-belt, chat box)
Exp Counter
All orbs
Curses/quick curses
Landscape background
Completely re-factored
Credits are below:
-- Project Exile
-- And our base: Allantois
With so, so much more in-game, Why not check us out.. We're not going anywhere fast!
Kind Regards,
LoganG / Logan - the Alrunic.com Team.
Pages: [1]
Copyright © 2017 MoparScape. All rights reserved.