Shoutbox
Show Posts
This section allows you to view all posts made by this member. Note that you can only see posts made in areas you currently have access to.
Topics - John
Pages: [1]
1
« on: August 31, 2014, 04:29:30 PM »

HTML:
Code: HTML5
CSS:
Code: CSS
font-family

:

'Bazar'

,

serif

;

text-shadow

:

3px

3px

0

#2c2e38

,

5px

5px

0

#5c5f72

;

border-top

:

2px

solid

#d7ceb2

;

border

:

2px

transparent

solid

;

transition

:

border

.3s linear

;

font-family

:

'Open Sans'

,

sans-serif

;

text-transform

:

uppercase

;
2
« on: August 30, 2014, 07:13:50 PM »
Darude - Sandstorm
3
« on: June 11, 2014, 06:14:18 PM »
4
« on: June 10, 2014, 05:51:54 PM »
Here's another design I threw together, tell me what you guys think.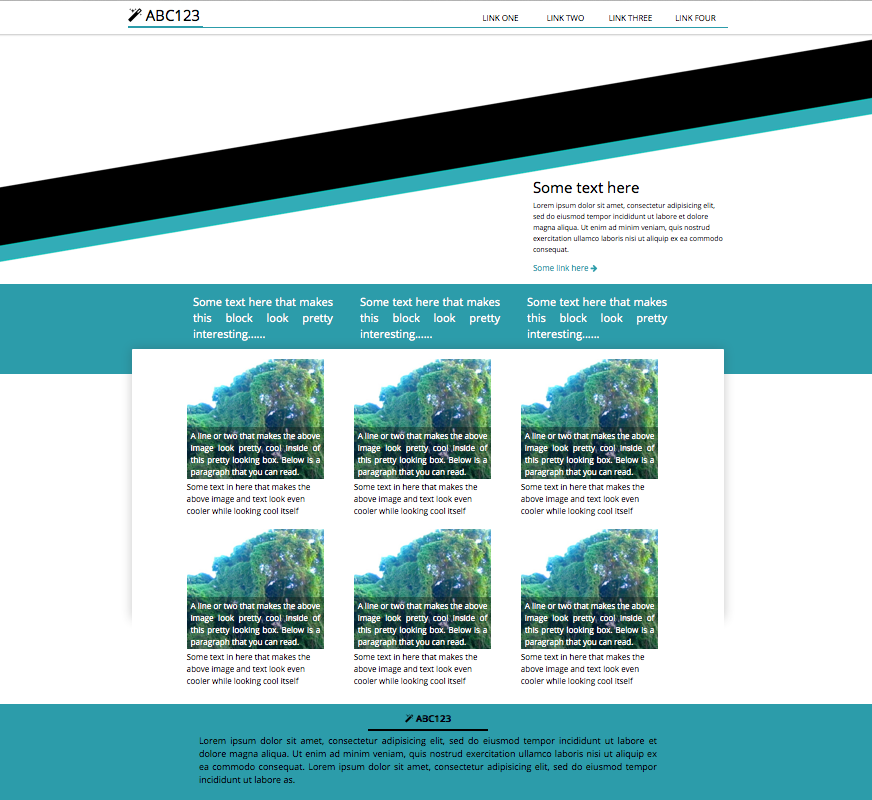 5
« on: June 06, 2014, 07:54:01 PM »
I've been working on a portfolio design and I think it came out really nice.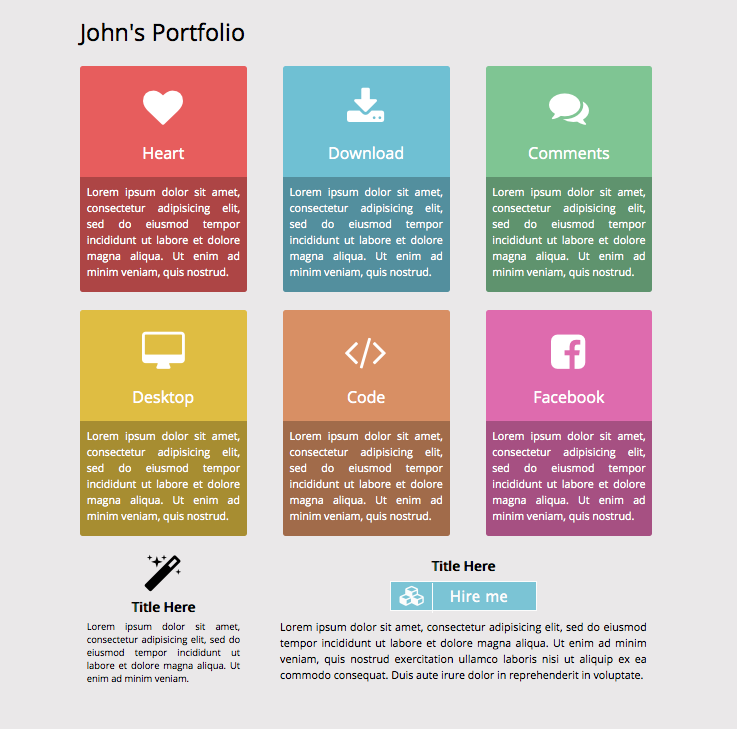 Any thoughts or suggestions? I'd love to improve on this more.
6
« on: March 04, 2014, 07:44:20 AM »
Hey guys,
The forums now have a feature that disables post editing after two weeks. That said, this feature takes effect in the advertisements board as well. If you are unable to edit your post at any time, either post in this thread with your postlocked advertisement or go ahead and message myself or a global moderator and we'll go ahead and reset the post timer for you. Just so everyone knows, the current timer is set at two weeks. This is not a thread to argue or question the existence of the edit timer, so please refrain from doing so.
Thanks, and happy advertising!
7
« on: December 07, 2013, 11:27:03 PM »
Hey guys, this is a suggestion aimed at the Server Status page. In an attempt to decrease the amount of moderation effort needed to keep it clean, I propose a censor that, if a certain word is detected, either automatically removes the advertisement, or notifies a global moderator via email to check out the advertisement. For example, if the advertisement contains "bot", "OSRS", etc. it will be flagged and quick-notify a moderator.
Thoughts?
8
« on: June 12, 2013, 02:33:08 PM »
This board is the place where you may post advertisements for your RuneScape private servers. Please make sure that you follow the below rules and guidelines so we can keep this board as clean as possible. If you see someone breaking the rules, please report it as soon as possible. Simply posting in the advertisement thread will not notify a moderator as quick as a report will.
Guidelines/Ideals
:
Although providing some sort of media is not required, it will make your advertisement more appealing, and ultimately draw more players to your server.
If someone decides to host a server that has previously been released in the downloads section, it is not your job to point it out and make a fool of the poster. Everyone has their own tastes, and if they like what they've found then let them have their fun.
Criticism/server reviews are one of the first things potential players look out for when trying to find a server to play. If you see someone negatively criticizing your game, they are allowed to do so. The only time someone will be penalized is if they attempt to start an argument.
Simply because a poster has a low post count does not mean that they don't have a quality server to offer. Don't judge a book by its cover.
Rules:
You may create an advertisement for a server you do not own, if you've been given the permission of the owner. If you create an advertisement and you've no permission the post can be removed, usually at the request of the server owner.
You may have only ONE advertisement per server. This means that even if you posted the last one a year ago, you must still use the original. If you have changed the contents of your advertisement thread, you must still use that original advertisement. If you post multiple advertisements, and continue to do so after a moderator's warning, you will be banned from posting in this section.
You are not allowed to artificially bump your topic. This applies to removing and reposting a comment OR creating multiple accounts to bump your topic.
All advertisements in this section are for RS2 private servers. If you wish to advertise your RuneScape Classic server, please do so here.
You may advertise links without approval within in this board only. If you wish to reference your website anywhere else on this website (including your signature), please message a staff member to receive approval beforehand.
Failure to provide links within 24 hours of moderator warning will result in a thread lock until the original poster notifies the moderator and wishes to reopen the thread with links. This rule is in place to ensure that posters are here to accept criticism from other members, and that they are willing to be actual members of the site.
Selling of any sort of product/service is by no means permitted on this website. All sorts of sales are to be handles outside of this website. We are not responsible for anything exchanged outside of this site.
If any malicious activity (be it viruses, keyloggers, RATs, etc) is found to be related to your server in any way, your server will be banned from this website permanently.
Respect other people's feelings when posting. If you find the need to post nonconstructive or otherwise disrespectful comments in someone's thread, then it will be removed. If you are found to constantly post disrespectful, rude, or nonconstructive on people's advertisements, you will be given an infraction. Continued infringement of this rule will ultimately result in a ban from posting in this section.
If you are found to be constantly starting arguments, continuously getting others to bump your topic, or getting friends to post more advertisements, all related topics/advertisements will be locked and you will not be permitted to create a new one.
By no means is any person permitted to remove their reply in a thread and repost it in order to bring the advertisement back to the first spot in the board. The reply will be removed each time by a moderator, and continued thread-bumping in such a manner will result in an infraction.
You may not provide links to your donation page through this website. We do not want to be responsible for any transactions that occur through your game. Feel free to provide donation links on your website, though.


Exceptions to this rule:

You may say that your server accepts donations.
You may say that your server has an automated donating system.
You may explain what your server puts all donations towards.
Understand that this site's
Global Rules
are also in effect here, along with every other board on this site. Failure to comply with these rules will result in action taken against your account. If you have any questions/concerns, please either post them in this topic or message a staff member.[/list]
Pages: [1]
Copyright © 2017 MoparScape. All rights reserved.