Shoutbox
Recent Posts
21
« Last post by Phantom-_- on May 18, 2019, 04:50:06 PM »
22
« Last post by Zenyte on May 17, 2019, 12:04:48 PM »
23
« Last post by Zenyte on May 17, 2019, 11:53:43 AM »
24
« Last post by PalidinoDH on May 14, 2019, 10:26:53 PM »
Welcome to the official project thread for Battle-Wild! We are happy to see you visit and browse through our journey to providing you with the best spawn pk server. We are sure you have heard this before, but Battle-Wild will indeed be one of a kind and will meet all pkers' (and even pvmers'/skillers') standards! With an OSRS-based revision, players will experience the best gameplay no matter what the activity. We have started with a professional staff team and will continue expanding potential candidates as we grow.



If you are interested in joining our Discord to continue following along with our progress and get live updates, just click on our logo!




Palidino
- (
Server Owner & Developer
)
Miika

- (Head Administrator & Developer)


Trick

- (Manager & Administrator)


D34d Pk3r

- (Forum Developer & Administrator)


If you would like to show your support for Battle-Wild, please place the code below in your signature without the spaces.

[ IMG]https://i.imgur.com/OHjPEcb.png[/ IMG]


25
« Last post by Zin2018 on May 14, 2019, 01:26:53 PM »
Website:
Website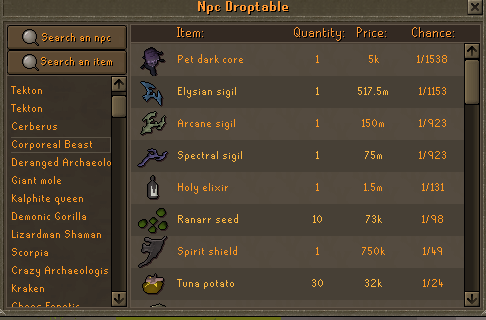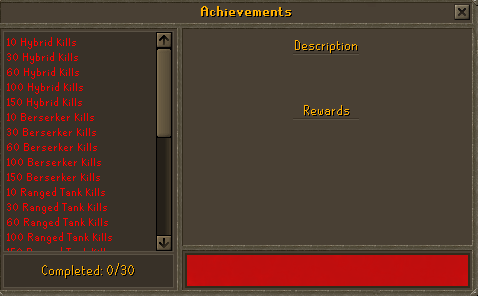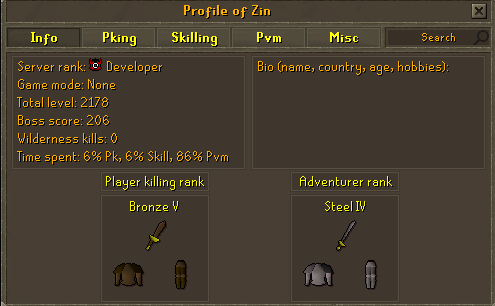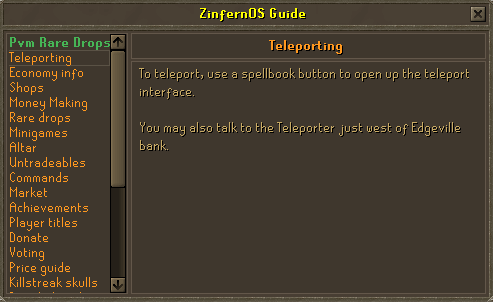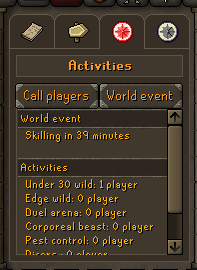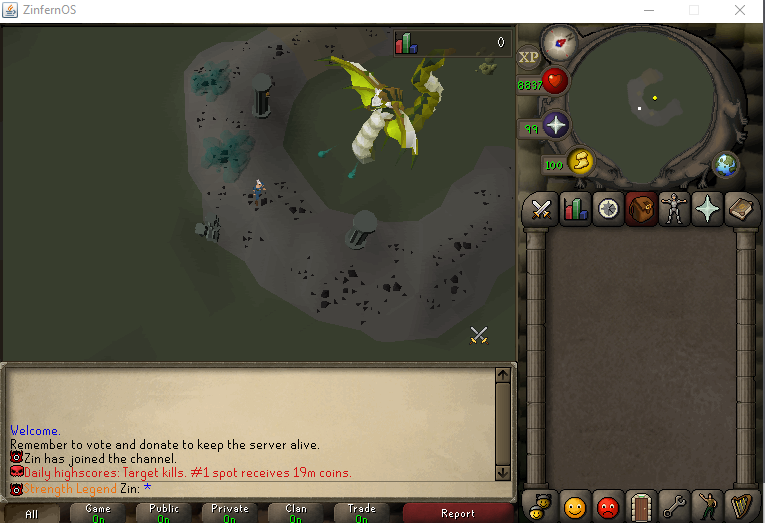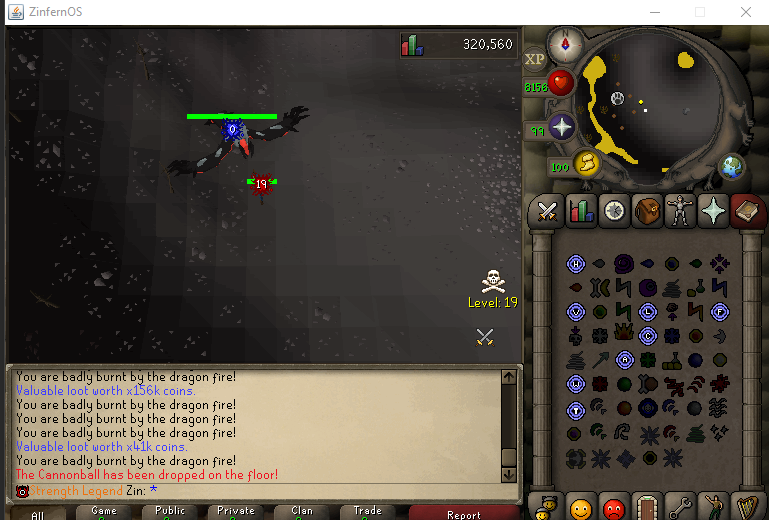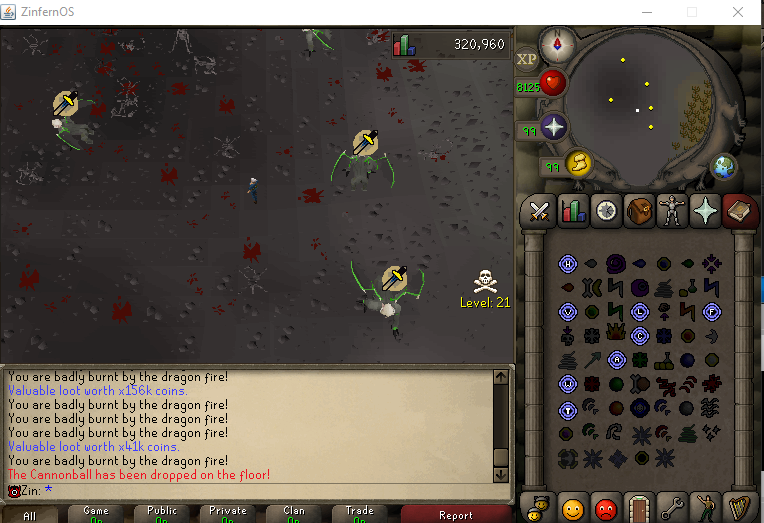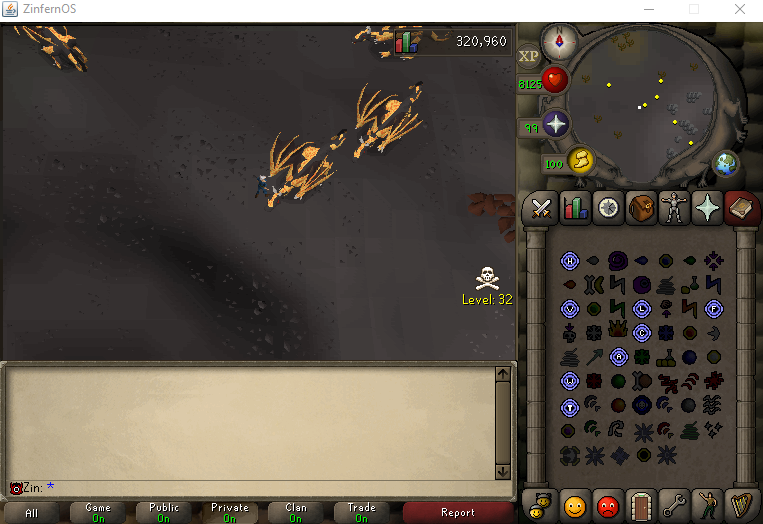 Credits to: Dawntained
26
« Last post by jakeyiii on May 10, 2019, 11:56:47 AM »
Infirmary PS 317 (Ruse) (Customs)
+ Fully featuring Custom teleports, Custom Bosses, Custom NPCs, Custom Gear, Custom events,
RUSE RSPS 317 Loading, Custom Features, Custom Minigames, Interfaces, Skills, NPC's, Weapons, Tools, Weekly Updates (Always Something New), Open Community, Amazing PK Zones, A lot Of Multi Combat zones so you can join your friends in the battle. new server (Looking for Loyal staff), donations, votes, rewards, daily rewards freely., custom rings. join the combat scenario now.
Minigames fully work introducing the new launches.
Seeking staff, Loyal only.
Regular updates.
Custom Drops + System
Regular Giveaways
Custom Home
Custom Areas
Shooting Star + MORE
Daily Updates
Custom Bosses
Custom Zones
Custom Events.
real $ events
Download The Launcher
Images Coming soon
27
« Last post by Motive on May 10, 2019, 10:17:32 AM »
EndlessPK is a Spawn PVP server, our goal is to become the #1 PvP server which
we tend to accomplish by working closely with the community to provide exactly what you're looking for. We flourish off criticism and
suggestions. If you're looking for a server where you'll be heard and your ideas will be implemented, than EndlessPK is exactly
the place for you.
These are some videos are amazing content creators have made on previous versions!
Check our there channels in the description.
We strive to bring our players an experience that is fluid and easy to use.
This way you can focus less on figuring out how to play, and more on playing!
We also offer a ton of unique features that will create a fun and engaging experience.
Best of all, if you want a feature added, simply ask us!
28
« Last post by Rexxy on May 09, 2019, 05:40:36 PM »
Don't know if it's just me but the links are not working.
29
« Last post by Coder Nick on May 07, 2019, 09:43:59 PM »
We are a BRAND NEW server just opened!
Come help us create an amazing community!
Forums - Ancient Isle RSPS
Please keep the bad comments to yourself.
I know at this stage this server is nothing out of the ordinary but if you are passionate
for a small community RSPS like i am than this is the server for you.
We still have plenty of content that everyone loves in this OSRS RSPS!
Lots of updates to come!
Features List:
317 loading osrs data
Economy
24 working skills
30+ bosses with pets
PK system with killstreaks
80+ Achievements
Free for all tournament
Drop tables
Cape particles
Gambling
Construction
Player owned shop
Custom interfaces
Trivia points system
WildyWyrm Boss Event
Revenant town
Clue scrolls
Crystal keys
HD textures
Wilderness keys
Shooting star
Evil tree
Money pouch
Resizable mode
Zoom-able client
Shift dropping
Raids 1 & 2 items
Much more...












30
« Last post by IceDynasty on May 07, 2019, 06:20:58 PM »
LIMAS-SCAPE 614

Refunding Spawnscape/Dynamic donors with proof evidence!

Story:

Me and my cousin already wanted to start a server, we thought that was a great thing to give us experience!
This is our first project, we hosting spawnscape 614 jet kai source to bring 614 back to rsps players.
We dont need bad comments, we know that we hosting a old source and we will change the things with time!
Thanks and feel free to join us!

DISCORD:

https://discord.gg/nd5Vfw

Download:

https://www.mediafire.com/file/rhjr8nsijla3za3/Limas-Scape+614.rar


Features:

Spoiler for features:
- Teleport Interface
- Skull PvP Lvling System
- Starter Interface
- Custom Mage Arena Zone (No Range)
- Thieving
- Shops
- PvP
- Spawning/Selling
- Dicing
- Cash/Shard Eco
- Account Logs
- Commands
- Magic
- Custom Portals at Home
- Custom Multi Donator Zone
- Donator Ranks
- Custom Names
- Custom Levels
- Custom Hit Splat (600+ Damage)
- Fixed max cash stack resetting at 2147m
- Godsword Specs
- Safe PvP at Home
- Unsafe PvP in other areas
- Custom Auto Restart Messages
- Server Messages
- Donation System
- Voting System
- MySQL
- ScanIP command
- Trading



Media:




CREDITS:
[/b][/center]
Copyright © 2017 MoparScape. All rights reserved.