Shoutbox
Recent Posts
91
« Last post by Dylan4755 on October 12, 2018, 06:53:37 AM »
Any update on that fatal bug ZoSo? I hope for the release of this soon!
92
« Last post by 1sharkleft on October 08, 2018, 03:49:23 PM »
Updates
93
« Last post by Shane on October 05, 2018, 05:56:07 PM »
Home - Forums - Play Now - Vote - Hiscores
Welcome to OS Insanity's official advertisement thread! Here at OS Insanity we strive to emulate some of OSRS's best features and content. We currently
have over 20+ up to date bosses to choose from. OS Insanity offers the best instant pking with our unique districts that allow you to pk fast and how ever you may like with the customization of stats and easy access to great gear! Content aside, OS Insanity offers a great friendly community that is open to anyone who wishes to join and experience the fun! Exceptional OSRS gameplay is only a click away. Check it out for yourself today and register on our professional IPB forums and become a member of our new community today!
- 4 Game Modes
- Fully functionally just like OSRS Vorkath
- Quests for questers
- Easy, Med, Hard, Elite Clue Scrolls w/ Steps
- Iron Man Mode
- Unique Pk Mode
- Ultimate Iron Man Mode
- Extreme Mode
- Raids w/ Group Support
- Demonic Gorillas
- Instant Vote/Donate
- Highscores
- Instanced Zulrah
- Perfect Kraken
- Cerberus
- Abyssal Sire
- Lizardman Shaman
- Corporal Beast
- Daily Rewards
- Near Instant Pking
- Daily Tasks
- Pk Districts
- Hunting Chins/Birds
- Puro Puro
- Looting Bag/Rune Pouch
- Preset Gear Interface
- Warriors Guild
- Fullscreen/Resizable
- Amazing Skilling
- Advanced Slayer
- Superior Slayer
- Bank Pins/Bank Tabs
- Achievements
- New OSRS Prayers
- Clan Wars
- Highscores w/Pking
- Quick Prayers
- IPB Forums
- + Alot more!
Note: Yes OS Insanity is back and this is the thread we used last time. I plan on hiring a GFX designer to design OS Insanity a brand new advertisement thread along with banners. I look forward to progressing OS Insanity so I will be starting a project thread soon to track overall development. Also just want to say a GIANT thank you to everyone who knows of this project or has played it in the past. You guys allow me to do what I love. Lastly, thanks to anyone who checks out this thread and hope to see you in-game if not I wish you the very best!
Home - Forums - Play Now - Vote - Hiscores
I'm also looking for a developer to eventually work along side me so if you are experienced and have time please contact me. Thanks.
94
Hello,

Here is my 508 server.
I started to call it project508.
Did not much to the source and client.

I started to search for 508 server with an compitable HD client.
So maybe some coders could pick this V1 to a V2 because i don't like 718+ and oldschool is way to old for me.

I HOPE PEOPLE WILL START WORKING ON THE 508'S


LoginScreen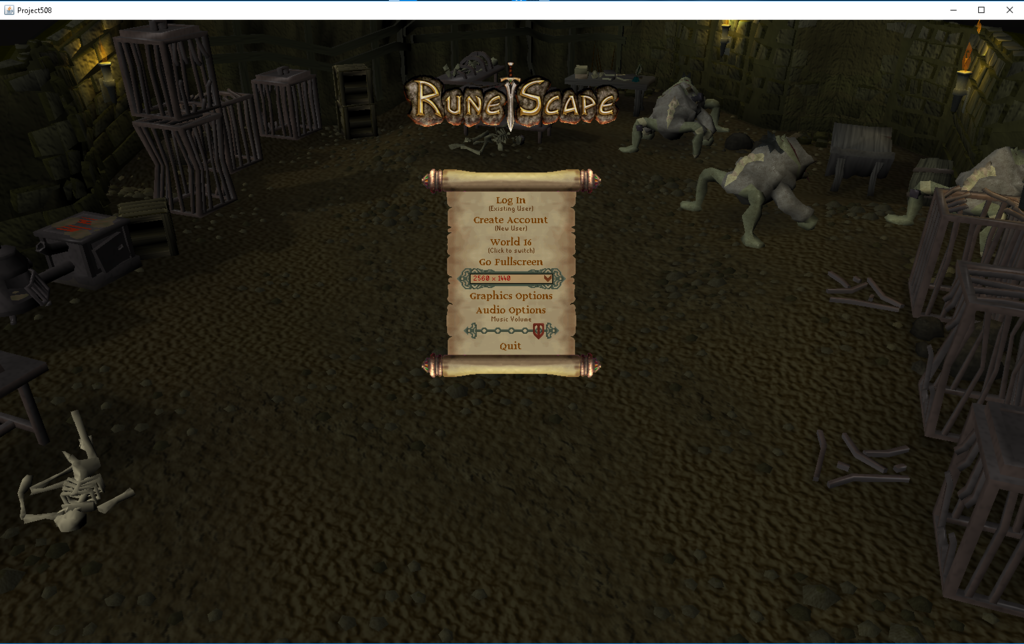 Ingame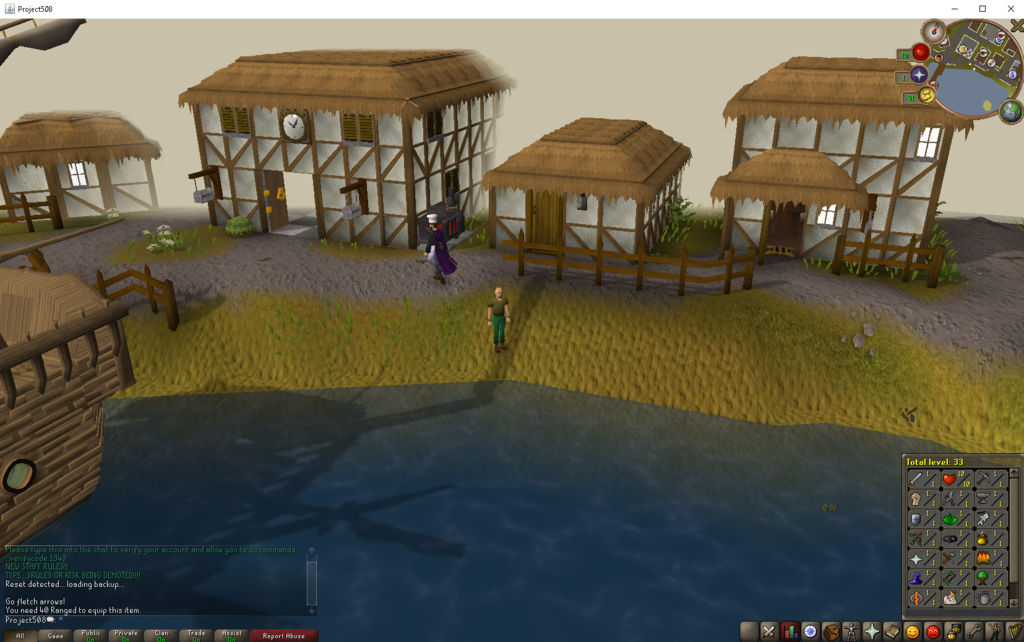 Its source = davidscape v7.0
Its Client i can't remember any more.
https://mega.nz/#!00hEwI7S!OjlDJo-3gVIkrfmZb78W5avWFVAjpPGjN847oM4zIxk
95
« Last post by fuzzout on September 26, 2018, 10:44:02 AM »
Thought I'd make a post as I've just downloaded Luna and tried to set it up...
Eclipse is set up with Luna, compiles and runs fine...
Tried 3 different clients and all of them got beaten down by the server.

Anyways, onto the purpose of this post:
I'd like to find a client and/or some guidance on what needs to be enabled in the client to make the server->client interaction work.

A background on myself:
Developed on Delta for years, so I know a lot about how to write awful code, however I started reaching limitations of the source as time went on, with collisions, pathfinding, line of sight, following, movement and various animation based tasks....
The source is a mess, I admit. Though I made the best of it and have discovered exactly why it's looked down upon.

That's why I'm here, to use something that's designed to be functional and comprehensible... As well as teach myself actual object oriented programming, as painful as that might be.
However, looking over at Luna's code, my head's spinning and I'm not that amazing at scripting in... what's this language? ... Scala.

So any assistance in setting up my Luna to function with a client, would be appreciated - thank you!
96
« Last post by treven on September 26, 2018, 05:24:32 AM »
Hey!

Is there any good website for a private server ? I see many servers use a template that look identical to each other. Anyone know what website it is?
97
« Last post by Silversour on September 23, 2018, 04:34:54 PM »
This server is the bomb
98
« Last post by doomxaxxtra on September 22, 2018, 12:37:13 AM »
android?
99
« Last post by doomxaxxtra on September 22, 2018, 12:34:43 AM »
are you planning on porting this to android as well? that would be friggin awesome. im not great at coding but I have android sdk and can help if needed.
100
« Last post by matzie on September 21, 2018, 03:05:24 PM »
When you buy an item from the shop that is part of the shops default items, the itemID should not be nulled out, it should keep the itemID and just change the count to 0. The code probably sets itemID to -1, so when you add an item you are just restocking null's.
Copyright © 2017 MoparScape. All rights reserved.